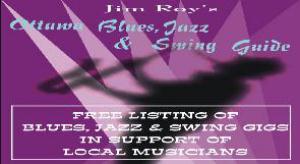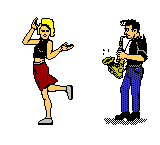 IN MEMORIAM Brian Murphy
"The Source"
31 October 2005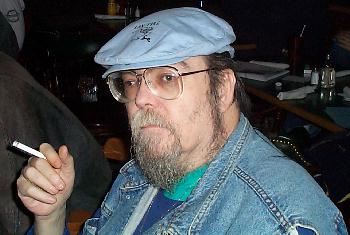 CHEZ 106 sadly announces the passing of one of Ottawa's most original people. Brian Murphy, host of "The Source" "Blues 106," "Jazz 106" and other programs on CHEZ died this morning at the Civic hospital.
Brian will be remembered by his friends at CHEZ and most importantly, the listeners he touched during his years at the station. His encyclopedic knowledge of music is the stuff of local legend, as was his fierce devotion to the ideals and optimism of the 60's.
Brian was truly a one-of-a-kind, and his passing marks the end of an era. He will be greatly missed. Heaven has just welcomed it's new music director. Rock on 'Murph'
Jim Roy's comment:
My first exposure to the wealth of music knowledge of Brian Murphy was from his old "Freeform Radio" show on CKBY that played overnight from midnight to six am as I recall where he featured much of the highly creative music of the late '60's and early '70's at the time of Woodstock and beyond.
Brian was responsible for my discovery and enjoyment of the blues. I always enjoyed his knowledge and enthusiasm. He passed on his love of all forms of music, but particularly the blues and he helped promote both the local and other artists who contribute to our enjoyment of blues.
The Ottawa Blues, Jazz & Swing Guide's inception came from Brian's passing on the torch through the enthusiasm he passed on to blues and jazz recruits like moi.
While he may have faded pretty much into the local scenery after being 'new formatted out' of his CHEZ 106 programs, "The Source", "Blues 106" and "Jazz 106" and no longer had the media to spread the word of the Ottawa live music scene during the remaining years before his passing, his work is being carried on by others.
(The photo above was one I took of Brian during one of the events he attended at the now defunct T-Rex blues venue in Ottawa. I'm glad I didn't miss that opportunity)



Main Page
Top